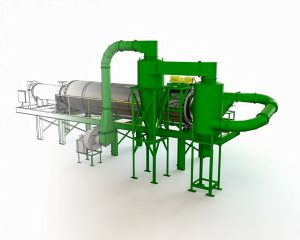 The American manufacturing sector has been on the rebound in the past few years, but that doesn't mean we can rest on our laurels. A manufacturer who doesn't take advantage of the most recent technological advancements risks falling behind the competition. Advancements like 3D modeling will have far-reaching effects on the entire manufacturing sector. We've recently begun using the 3D design software SolidWorks, and we would have to admit that, now that we've seen the program's advantages, it would be extremely difficult to go back to our old way of doing things.
3D modeling offers a number of advantages to manufacturers. The most important one is that this technology can let us get a much better look at a component in the design phase. Compared to a 2D drawing, we may be able to better spot flaws or areas where the design can be improved when we take a look at the 3D model generated by SolidWorks. We can fix potentially expensive mistakes before the manufacturing stage starts. Actually, we now have clients asking us if we're using SolidWorks because they know how it can speed up the manufacturing process and make it more efficient
We look forward to seeing the continued evolution of this technology and how it improves our manufacturing process. We will embrace anything that helps us manufacture a better product, and we get the impression that this is just the beginning for 3D modeling for Uzelac Industries.