The United States Department of Agriculture (USDA) recently announced that it will invest up to $7 million in grants to fund projects that support the expansion of wood products and wood energy markets. This initiative, which is being managed by the U.S. Forest Service's Wood Innovations Program, will address three main priorities: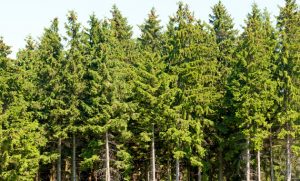 Mitigating the effects of hazardous fossil fuels while improving the health of forests on National Forest System lands as well as other lands;
Reducing the growing costs of forest management on all types of land; and
Promoting the environmental and economic health of communities.
The grants that are available through the Wood Innovations Program will support traditional projects that utilize wood as a primary source, but they are also designed to expand the wood energy markets, as well as to encourage the use of wood in commercial construction projects. The program will award funding based on two separate categories: The first category will focus on supporting, stimulating or expanding wood energy markets that depend on forest by-products or residues that are generated from all land types. Under this aspect of the program, projects can include developing clusters of energy projects in various geographic areas or within a specific sector (e.g., hospitals, prisons, universities, industrial sector, or manufacturing sector), or working to stimulate the expansion of wood-based energy sources within the commercial sector. Candidates can also secure funding through completing certain project requirements such as cost analyses, permitting, and engineering designs during the later stages of various wood energy projects.
The second category of the grant program will focus on promoting markets that can create or further encourage demand for wood products that are not used for energy, such as innovative wood-based materials that can be used in commercial construction. The RFP indicates that the Wood Innovations Program will give preference to proposals that can demonstrate sustainable building practices based on emerging engineered wood technologies, as well as proposals that make use of existing infrastructure (e.g., existing manufacturing facilities).
The announcement of the RFP occurred during National Forest Products Week, an observance that was enacted by President Obama on October 16th of this year. In his Presidential Proclamation, President Obama praised the USDA's efforts in terms of promoting the use of wood-based energy and wood products. This strategic approach is just one portion of the USDA's comprehensive policy framework known as the "Building Blocks for Climate Smart Agriculture and Forestry." The framework is designed to provide a roadmap for making measurable steps towards progress in key areas of agriculture and forestry in order to combat the effects of climate change. Through this initiative, the USDA plans to reduce greenhouse gas emissions and increase carbon sequestration in forests by over 120 million metric tons of CO2 equivalent per year by 2025. The USDA estimates that this will produce a net effect equivalent to taking 25 million vehicles off the road.
The maximum funding amount for each awarded proposal is typically $250,000, but the U.S. Forest Service has stated that they will consider awarding additional funds to proposals that demonstrate significant impact via close alignment with program goals and yielding significant greenhouse gas reductions in a timely manner. For more information regarding eligibility requirements, evaluation criteria and other details, visit the Wood Education and Resource Center website at this link.