If you've been following our blog, you've learned (or been reminded) of all of the ways in which the volume of food waste is addressed in the beef and poultry industry. The rendering industry has stepped in to address the needs of those producing our meat, but there are many other types of food waste.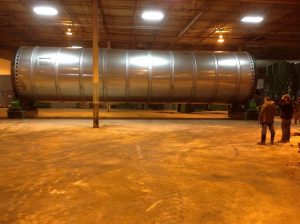 In addition to our customers in the meat rendering industry, we do business with other types of food waste recyclers. One of our customers, Custom Blenders, offers removal and recycling services to commercial bakeries and other confectionary food manufacturers. Like the meat industry, these services help many food manufacturers reach recycling goals and reduce waste output. The bakery waste collected is recycled into high-energy animal feed ingredients that prove quite popular among feed producers.
Recycling food waste is beneficial for many reasons, not the least of which is a respect for our environment. By reducing the amount of material that is put into landfills from bakery waste, and by supplying an economical advantage to both bakeries and the end users of the animal feed, Custom Blenders is in a great position in the industry, and it's no wonder they've seen great success and growth. The flexible capabilities of their removal and transportation services combined with the support of our custom dryers make us a great team for responsible bakery waste treatment and repurposing.
We're proud to partner with companies like Custom Blenders to take advantage of technology to help reduce process waste from other industries and make a useful product out of material that would otherwise end up doing more harm than good.
"The dedication to our needs by the Uzelac Industries team should be the model for all customer vendor relations. There remain many byproducts in need of more friendly recycling solutions. Uzelac Industries has been helpful in assisting us with solutions to those problems. We look forward to working with Uzelac on future projects as our growth will require." said Adam Cowan, Special Projects and Business Development from Custom Blenders.