At Uzelac Industries, Inc., we're proud to design and build wood chip drying systems for customers across North America. We can design and build wood chip dryers to meet your specifications at Uzelac Industries, which is based in Greendale, Wisconsin. Trust our experts to design and fabricate the equipment to meet your business needs, whether you are an OSB, Animal Bedding or Pellet Mill Operation.
HOW OUR EXPERTISE WILL AID YOUR BUSINESS—AND THE ENVIRONMENT
Uzelac Industries, Inc. was formed by merging two family-owned businesses—Industrial MetalFab Specialties and Duske Drying Systems. These two companies bring over 40 years of industry experience to the table, and this solid foundation in custom design and fabrication allows us to be a leading wood chip dryer manufacturer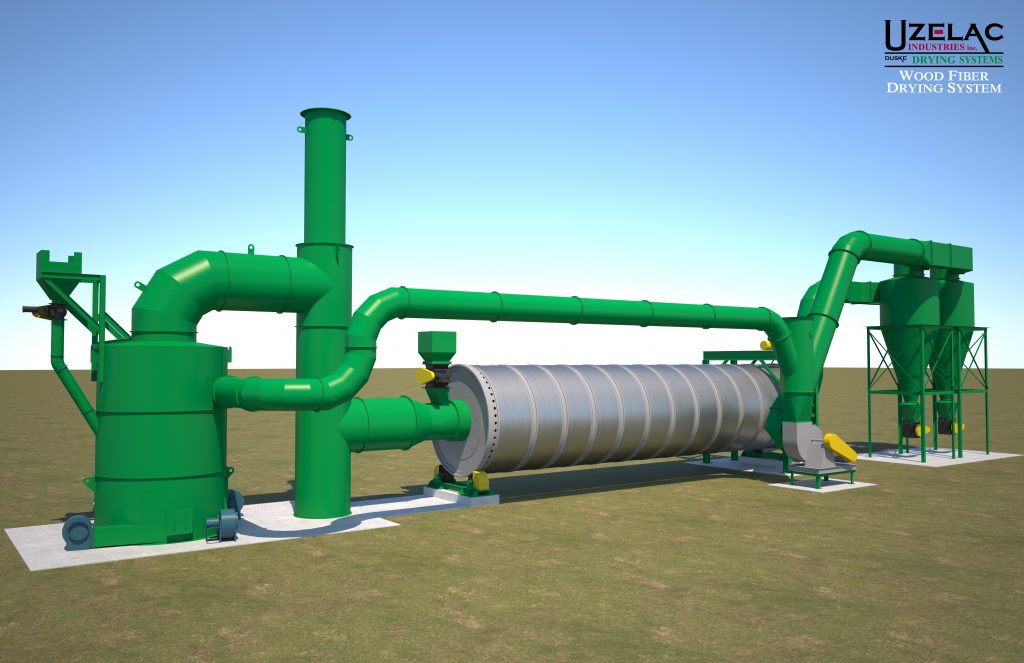 The team at Uzelac Industries, Inc. includes experienced engineers who design these systems and journeymen fabricators who build and assemble the wood chip drying equipment. When you ask us to design a system, the lead engineer on your project becomes your main point of contact. These professionals can answer your questions and keep you apprised of the project's status.
Wood chip dryers are among the largest rotary drying systems we design. We provide on-site start up and training by our professional staff to assist in installation. This level of service ensures that your system works correctly and efficiently after installation. We've completed projects for customers across the North America, so we're confident we can accommodate your needs.
Uzelac Industries wants to help you make the world a better place. To help you create sustainable products, we will design your system to match your requirements, whether you require single- or triple-pass drums, multiple cyclone systems or any type of emission control equipment.
HOW OUR VALUES AFFECT OUR PRODUCTS
Since our company's inception, we've prioritized three core values: integrity, customer satisfaction, and innovation. These core value's and attitudes have allowed us to provide the reliable equipment to exceed our customers need, including wood chip drying equipment.
Thanks to our 35 years of experience building rotary dryer systems, we have the in-depth industry knowledge and hands-on expertise to manufacture a quality wood chip dryer. Your success is our success, which is why we work so hard to create reliable wood chip drying systems.
To find out more about the wood chip dryers we design and build, contact us at 414-529-0240.