Over the past couple of decades, Japan has taken aggressive steps towards increasing their use of renewable resources in order to fuel the nation's growing energy needs while also reducing carbon emissions. The Japanese government has introduced a litany of regulations and policies to achieve those ends, generating considerable demand for biomass energy products that can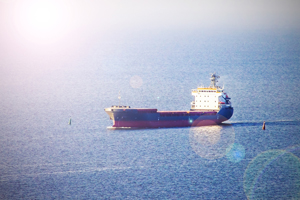 serve to curtail coal consumption while maintaining consistent energy output. Industrial wood pellets are beginning to occupy a more prominent place in Japan's increasingly diverse energy mix, and they're being used to serve two primary purposes: First, for industrial use to generate electricity via cofiring with coal; and secondly, for domestic use as an energy source for home heating. While Japan has taken steps to develop their own wood pellet manufacturing facilities, they face significant obstacles due to a combination of factors which include a declining timber trade, a decrease in the number of forestry workers and sub-standard management of timber resources. This has led to an increased demand for wood pellet imports from nations with well-established biomass industries, including the United States. The International Trade Association recently stated that the current level of industrial wood pellets being imported by Japan is only half of the country's consumption rate; in addition, according to one whitepaper published by biomass consulting firm FutureMetricsLLC, Japan is poised to demand in excess of 15 million metric tons of wood pellets per year by the mid-2020's.
Industrial Wood Pellets: Factors Affecting Japanese Demand
As mentioned earlier, Japan's robust demand is being driven by several government policies and incentives that are designed to reduce the country's dependence on oil, coal and natural gas by boosting the amount of alternative fuel sources in its energy portfolio. According to METI, Japan's official agency for natural resources and energy, only 1% of Japan's power sources are comprised of renewable energy (excluding hydropower), but the goal is to increase that proportion to 23% by the year 2030. Biomass products – primarily wood pellets – are expected to make up 4.3% of that projected total, which would translate to a power output of roughly 45.8 gigawatt-hours per annum.
One of the major incentive programs adopted by the Japanese government to achieve this output is the Feed-in Tariff (FiT). Under this program, independent power producers (IPP's) have the ability to enter into long-term sales agreements at various rates based on the type of energy being supplied. For industrial wood pellets and other biomass, the current tariff rate is 24 yen per kilowatt-hour (25.20 yen tax-inclusive) over a 20-year period. Through the FiT program, Japan is targeting an installed capacity of approximately 2.17 million kWh of energy produced per annum by the year 2020.
Japanese Demand and Its Impact on U.S. Wood Pellet Producers
In terms of sheer volume, the United States is the single largest producer and exporter of wood pellets in the world. As Japan has entered into partnerships with the U.S. and other Western countries in order to boost its industrial wood pellet supply, many of its Asian neighbors (e.g., China, Malaysia, Thailand, etc.) have stepped in to compete as wood pellet exporters as well. While the U.S. may find difficulty competing with Asian suppliers solely on the basis of price, they do hold an advantage in terms of the quality of the pellets. For example, according to the International Trade Administration, pellets from Vietnam were recently found to contain small amounts of rice, which compromised the functionality of boilers in biomass power plants. Meanwhile, the U.S. looks poised to continue expanding its market share, as top-quality wood pellet mills are being constructed in various Southeastern states with well-established forestry industries such as Georgia, North Carolina and Alabama. With the current push for alternative fuel sources driving much of Japan's energy policies, opportunities for robust growth in the U.S. biomass sector appear to be a given.