In order to mechanically de-water product sometimes it is more effective to heat the product prior to being processed in a de-watering device. The Coagulator that Uzelac Industries Inc. designs & fabricates is effective at pre-heating the product before it comes to the dryer. How this product works is the Coagulator receives raw product and steam is introduced, the steam both heats the product and congeals the product. As product thickens and is gets hotter the result is a product that more readily releases water in the de-watering device. Internally the Coagulator is equipped with a series of paddles and auger style blades that both assist in introducing the steam to the product as well as move the product vertically towards a discharge tube at the top of the Coagulator. This is most commonly used for blood drying in the rendering industry.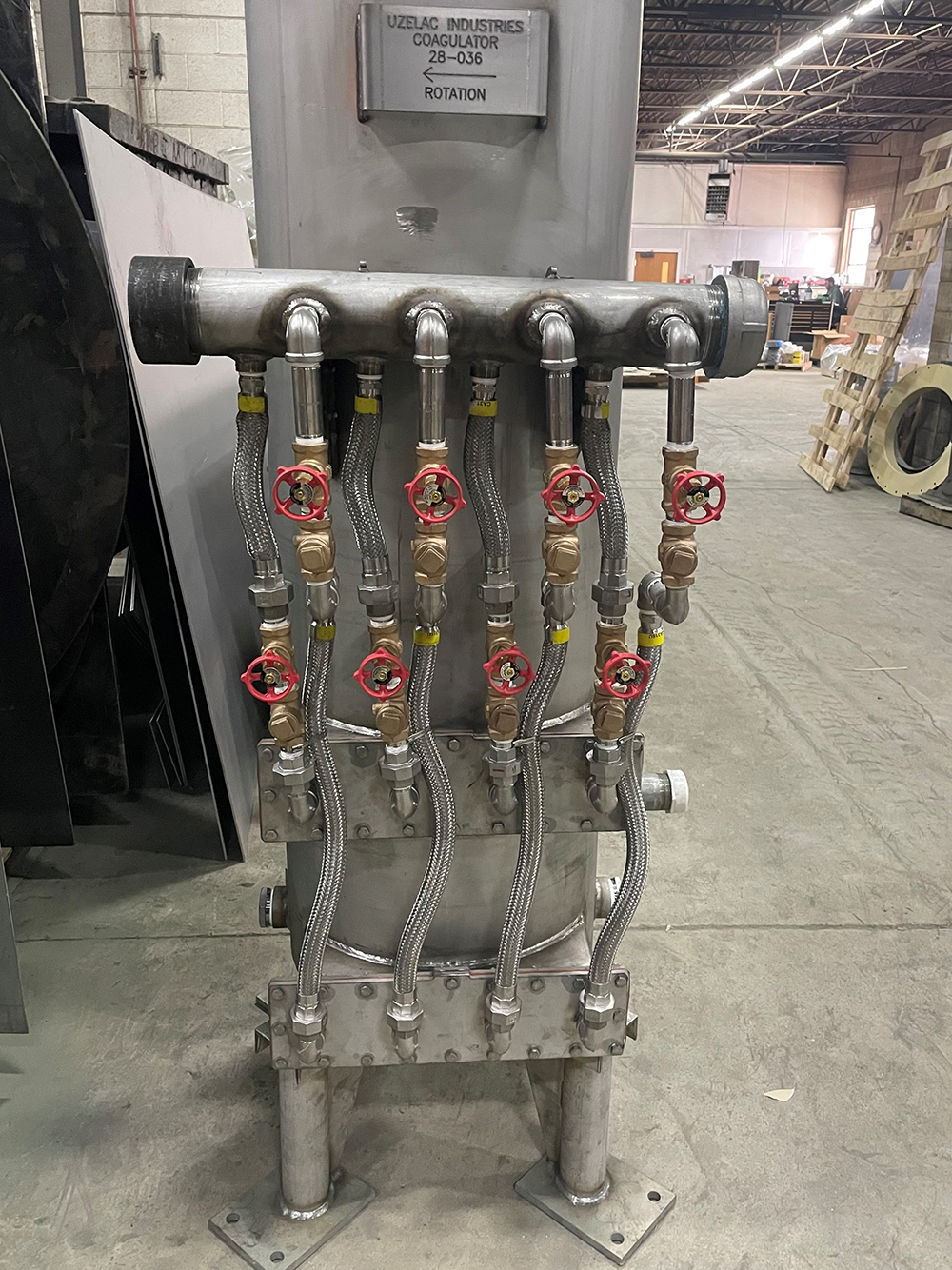 READY TO LEARN MORE?
We would love to hear from you and answer any questions you might have.
You can email us at info@uzelacind.com
or Fill out the form and someone from our team will get back to you right away.
or You can give us a call at 414-529-0240.