JBS USA, LLC
Dried Cattle Blood (Animal Feed Supplement)
JBS USA, LLC

---
Website:  www.jbssa.com
Project Location: Grand Island, Nebraska
Project Completion Date: May 2012
System Size: TPD-3500BB
Finished Product: Dried Cattle Blood (Animal Feed Supplement)
JBS® USA is a leading processor of beef and pork in the U.S. and a leading processor of beef in Canada. They are also a majority shareholder of Pilgrim's Pride Corporation, the second largest poultry company in the U.S., with operations in the U.S. and Mexico. JBS USA represents the North American arm of JBS® S.A., the world's leading animal protein processor with more than 240,000 team members worldwide, more than 300 production units and export customers in more than 150 countries. The company also enjoys a strategic relationship with JBS Australia, the largest processor of beef and lamb and one of the largest livestock feeders in Australia.
This Uzelac Industries Drying System consists of a 10mm BTU Burner supplied by Maxon, a Uzelac Industries Furnace, a Uzelac Industries Triple Pass drum, 7'8" diameter X 23' long, with the Uzelac Industries exclusive BB (Big Belly) feature, expanding the outer cylinder, adding capacity in a smaller footprint. The system utilizes a 60 HP Greenheck fan. The product out feed consists of an Uzelac Industries product collector and high efficiency dust cyclone. Uzelac Industries also designed and provided a raw blood coagulator. Systems Controls designed and provided by Uzelac Industries are Allen Bradley Panel View PLC controls. The system is designed to process 10 Tons per hour of raw blood at 84% moisture content and dry it to 10% moisture content. The system is primarily stainless steel construction and shipped pre-assembled and pre-wired on a painted hot rolled steel structural frame.
---
Delivery and Installation for JBS USA, LLC.
---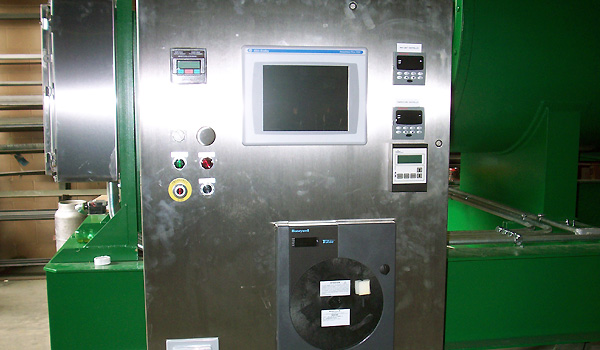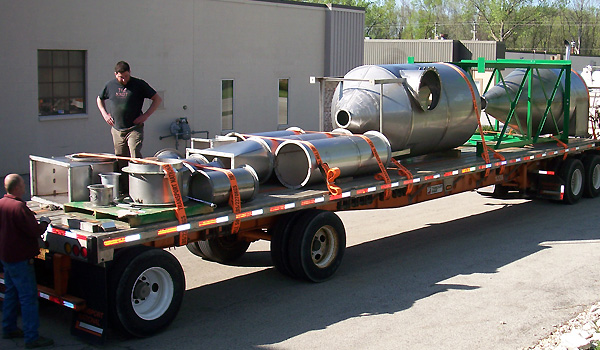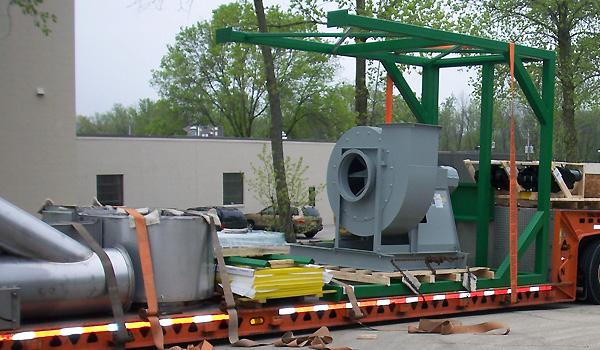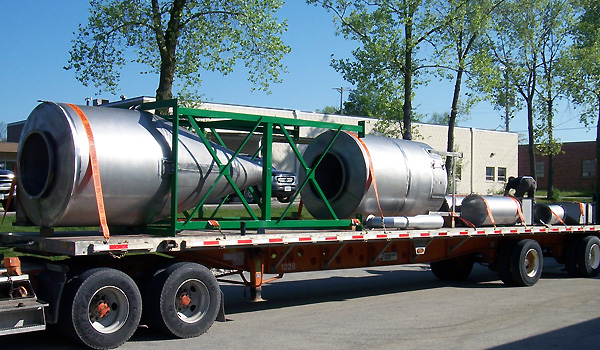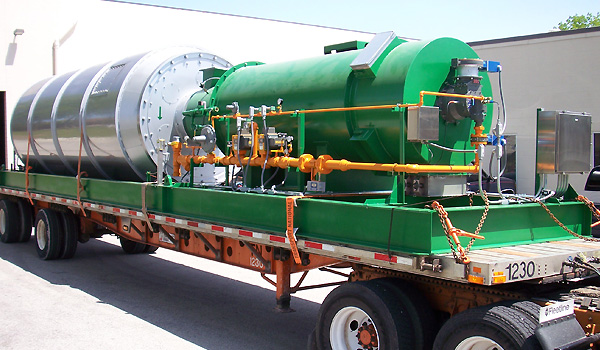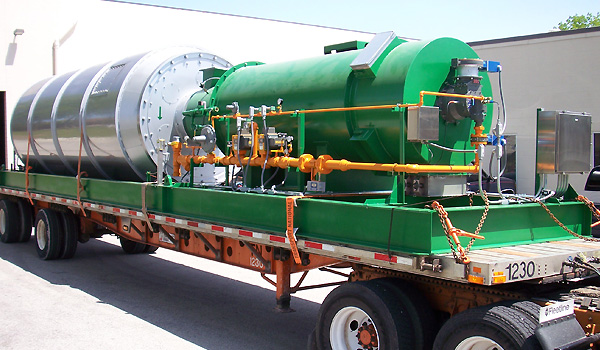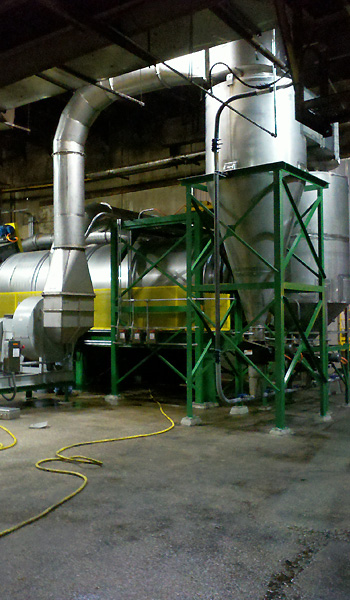 jbs - 03
Dryer Main Fan & Drum Drive Support
jbs - 06
Burner, Gas Pipe Train & Furnace