TRACK / TIRE RESURFACING AND REPLACEMENT FOR M-E-C DRYER DRUMS
Uzelac Industries |Nov. 3rd, 2020
TRACK / TIRE RESURFACING AND REPLACEMENT
Make sure to get on our maintenance schedule to minimize any possible downtime!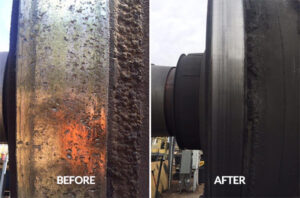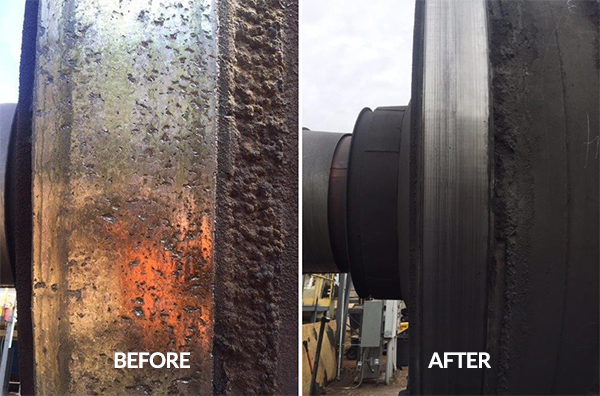 TRACK RESURFACING
We have the experience and equipment to resurface M-E-C drum track / tires, safely and efficiently, minimizing downtime.
Resurfacing track / tires creates a flat level surface:
• Eliminates pitting and prevents cracking
• Eliminates vibration by reducing ripples in
track / tires
Resulting in:
• Prolonged life of bearings, trunnions, thrust
rollers and the track / tires itself
• Improved dryer tracking performance
Reduced trunnion adjustment
REPLACING END TRACK/TIRES
Uzelac Industries has the ability to replace track / tires located in the end of your dryer drum using well-established and proven methods.
REPLACING IN-BOARD TRACK / TIRES
We offer an alternative technology to replace in-board tracks that will reduce down time
during replacement by over 50%. We completely eliminate the need to cut-off the end of the drum to replace the track / tires.
CASE STUDY
We replaced the in-board track on a 12' x 72' M-E-C drum for a customer in Dallas. This drum has been running for over 3 years without any issue. Our technology saved the facility over 130 hours of downtime, compared to the traditional process.