The biomass market has experienced several significant changes over the past few years, not the least of which is the notable increase in global demand due to the growing use of biomass pellets for industrial power and home heating. Annual global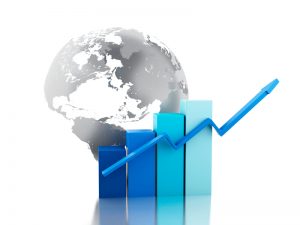 production of biomass wood pellets has ballooned from only 2 million metric tons in 2000 to 28 million metric tons in 2015, and according to a study released by Zion Research, the biomass pellet market is expected to realize a compound annual growth rate of 10.9 percent until 2020.
There are a number of key factors contributing to the dramatic growth in demand for biomass products. For one, governments of developed nations all over the world are introducing initiatives and regulations to promote the consumption of sustainable energy sources in order to decrease reliance upon non-renewable fossil fuels such as coal, oil and natural gas. One of the most salient examples of this is the recent policy shift that Japan has made towards increasing the proportion of renewable resources in its energy portfolio. According to documents published by its Ministry of Economy, Trade and Industry (METI), Japan aims to expand the percentage of renewable resources in its energy mix from the current level of one percent to 23 percent by the year 2030, with biomass products comprising roughly four percent of that projected total.
Burgeoning demand from other countries in the Asia-Pacific region has contributed to the growth in the biomass market as well. For example, in recent years South Korea has embraced biomass products as an increasingly important staple to help meet their growing energy demands. In 2012, Seoul issued a compulsory quota known as the Renewable Portfolio Standard (RPS), which aims to deliver at least 10 percent of their energy output from renewable sources by the year 2022. In addition to ratcheting up wood pellet imports from North American and European suppliers, South Korea is also embarking on an ambitious program that will see the construction of at least eight new industrial wood pellet manufacturing plants in order to bolster domestic production.
While Asian demand for biomass energy sources is doubtlessly heating up, the European Union remains the de facto "engine" for the industrial wood pellet market. According to Biomass Magazine, North American exports of wood pellets to Europe reached a record high in 2015, with overseas pellet shipments totaling 6.1 million metric tons, which is nearly quadruple the amount of exports recorded in 2010. This robust demand is being driven in part by the European Union's Renewable Energy Directive, which requires the 28-member super-state to fulfill at least 20 percent of its energy needs with renewable sources by 2020. In light of the EU's aggressive policy goals, conservative estimates suggest a consumption level of at least 24 million metric tons of biomass wood pellets in the European Union by 2020, with almost half of that total coming in the form of imports.
It's not hard to see why the world market is turning its attention to biomass wood pellets as an alternative to coal and other traditional fossil fuels – they're sustainable, safe to use, friendly to the air, and easy to store and transport. With the general push towards renewable energy sources taking a more prominent role in the political and economic arena, the trend towards increased global demand for biomass wood pellets only looks to continue.